Let's Talk Programmatic: Pladway's interview at Broadsign's microphones
Marco Orlandi shares his perspective with Christian Dion, Marketing Director,
Programmatic Solutions at Broadsign, on programmatic DOOH (pDOOH) trends,
omnichannel media strategies, DOOH measurement and much more.
Broadsign is the leading international platform for Digital Out of Home (DOOH) solutions with the broadest global coverage available today in 82 countries reaching a total of 76 billion impressions per month, which last year signed an agreement to integrate its Broadsign Reach SSP with Pladway's DSP.
Less than a year after this integration, Broadsign and Pladway take stock of the industry and the challenges and opportunities that lie ahead in a dedicated interview.
Read the article and watch the video interview on Broadsign blog here.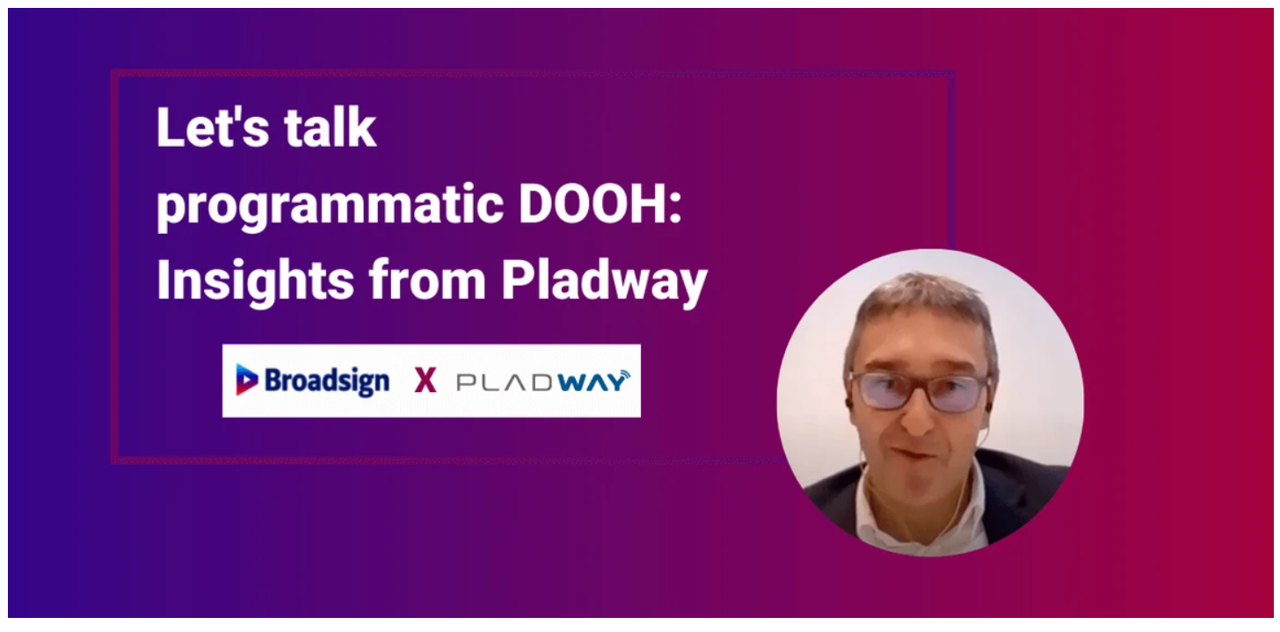 Are you interested in Programmatic Advertising?
Contact us!